Message From the Board Chair
Welcome to the Mill Creek Care Centre website. We are glad you are here. Please take the time to discover all the wonderful aspects of our home–it is quite a place! I would like to highlight some of the great things about Mill Creek.
First, Mill Creek is an organization that came about as the final stage of a Christian community whose passion is to support seniors in their retirement years. Tollendale Village was born of a vision that was formally articulated in 1985. At that time, the membership and leadership of Simcoe County Christian Senior Home, Inc. sought to provide independent living to all those who sought a residential setting that valued Christian community and values.
From the beginning of the Tollendale Village project, the idea for a long-term care facility was a logical extension of that plan. Thankfully, in 2010, Mill Creek Care Centre opened with 160 beds in a beautiful, warm facility. The management of our home is overseen by Responsive Health Management (RHM), and together with the board and all staff, the team of Mill Creek is fully committed and competent in providing care for all of our residents. In this time of changing regulations and aging population, the board is especially thankful for the expertise that RHM brings to our home.
Second, Mill Creek Care Center is committed to the whole person: social, physical, intellectual, spiritual, and emotional. Our chaplaincy team, programs coordinators, social workers, nursing staff, PSWs, volunteers and facilities staff all bring fresh ideas to our home and interact with the residents in meaningful ways. We have an excellent team at Mill Creek.
Finally, our facility is fabulous. Start with the virtual tour on this website and then call our home to arrange a tour to see it in person. You will find Mill Creek to be a warm, functional and pleasing environment for your loved one.
Thanks for stopping by. We hope you like what you see. We sure do.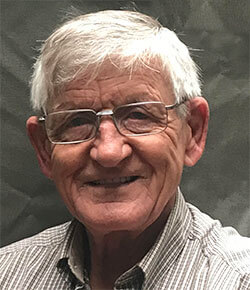 Harry Bierman President and Chair